SMaRT Cells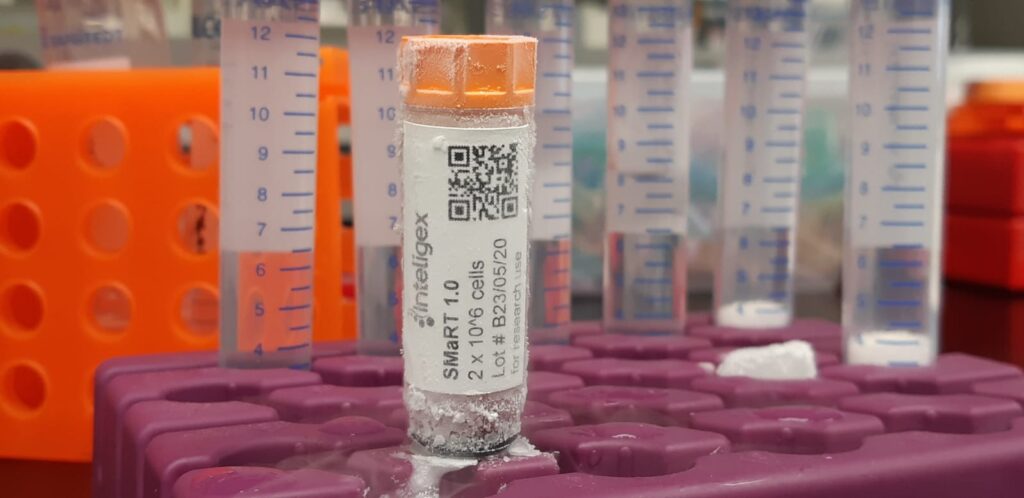 Human induced-pluripotent stem cell-derived neural stem cell (hiPS-NPC) therapies have emerged as a promising regenerative strategy, however, key micro-environmental barriers limit their efficacy. First, the regional identity of conventionally derived NPCs does not match the recipient host identity creating a barrier for integration. Second, significant deposition of chronic chondroitin sulfate proteoglycan (CSPG) scar limits neurite outgrowth and cell migration. Finally, graft survival has typically been low due to a paucity of trophic support in the injury environment.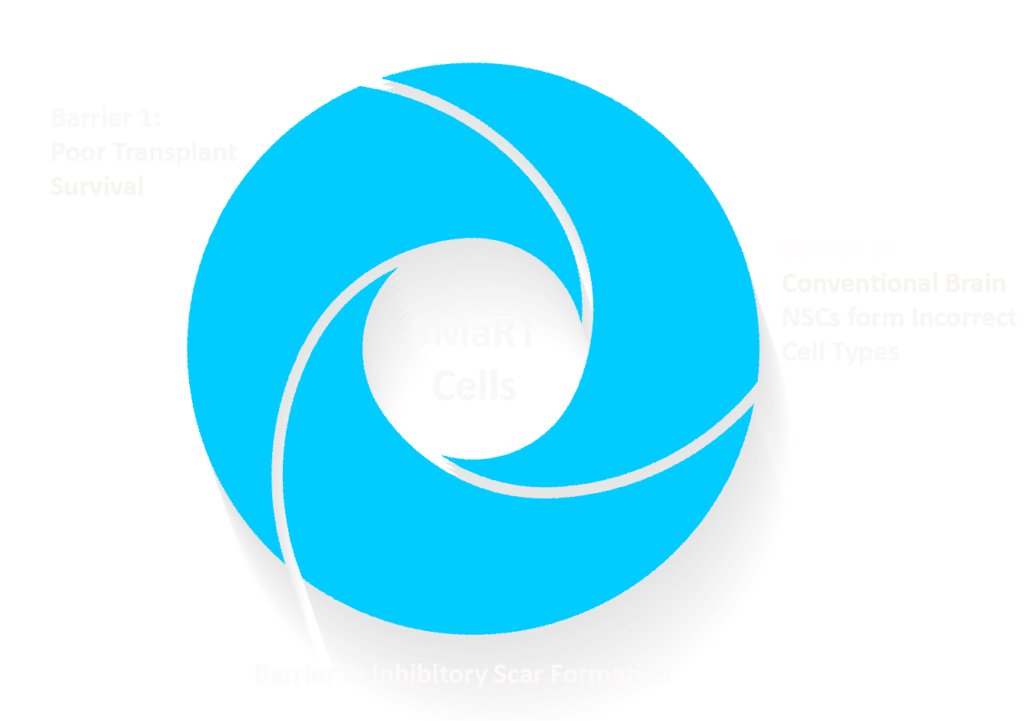 To address these key barriers and develop the first effective therapy for SCI, Inteligex has bioengineered hiPS-NPCs into Spinal Microenvironment Modifying and Regenerative Therapeutic (SMaRT) cells that possess two key features: (1) SMaRT cells express a cervical spinal cord specific regional identity to match recipient host tissues and facilitate improved graft-host integration; and (2) SMaRT cells express glial derived neurotrophic factor (GDNF) to enhance transplanted and endogenous cell survival and drive differentiation along a neuronal lineage.
Inteligex is now poised to advance this technology through late stage development to pre-clinical testing and establish the regenerative potential of the novel SMaRT cell technology, as well as meet key regulatory requirements for clinical translation.
Successful clinical development and regulatory approval of SMaRT human stem cells holds the potential to fundamentally improve the quality of life for millions of individuals affected by SCI by enabling independence in activities of daily living and self-care while reducing the substantial financial burden on the health care system.